Tag Archives:
New York Times
by
TALKING BIZ NEWS EXCLUSIVE
The New York Times is not worried about what technology it uses to reach its readers as long as it reaches them, Arthur Sulzberger, chairman and publisher of the Times, said on Saturday.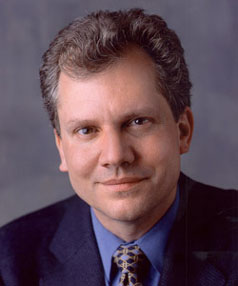 Sulzberger said he had no problem using Apple, Google, Microsoft and other software companies despite complaints from other media executives about their control of content.
"I am not that other guy who rails against Google," said Sulzberger, referring to News Corp. CEO Rupert Murdoch, who owns The Wall Street Journal, Dow Jones Newswires and Marketwatch.com. "Railing against Google is sort of railing against oxygen."
Sulzberger was speaking Saturday at the Society of American Business Editors and Writers annual conference in Phoenix.
Explaining the changing economics of journalism, Sulzberger said he is perfectly happy purchasing at U2 song from Apple's iTunes because he knows that he will listen to it 628 times. And then looking into the audience at Times business journalist Diana Henriques, he said, "As much as I like your work, Diana, I am probably not going to read that story more than twice."
When asked about competing against The Wall Street Journal, which is planning to launch a New York edition next month, Sulzberger said "The New York Times has been in existence since 1851, and it has seen a lot of competition, and a lot of excellent competition. We don't shy away from competition.
"The challenge we face is to translate our brand into a digital era," he added. "The challenge that the Journal is taking on, and mazel tov as we say in journalism, is to change its brand as it adapts to the digital era. I'm not saying they can't succeed, but that's no small feat."
After being asked how the Times business news coverage addresses current complicated topics in a way its readers can understand, the paper's business editor Larry Ingrassia replied.
"This is particularly challenging time to cover the world, particularly the financial world," said Ingrassia.
"We want to say who is it affecting and how is it affecting them," added Ingrassia. "Whenever we are going into these stories, that's my mantra."