Tag Archives:
Agate changes
by
Naples Daily News editor Phil Lewis said in his Sunday column that the Florida paper will cut its stock listings beginning this week.
Lewis wrote, "We currently devote four full pages a day to market listings. In the future we will have one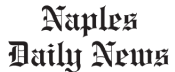 page a day. Half of the page will list the 1,000 most active stocks traded the previous day. The other half of the page will list the top mutual funds. As in the past, if readers want a specific stock listed each day, they will be able to request it by leaving us a simple phone message.
"A second daily page will be devoted to new graphs, charts and statistical analysis that will be helpful to the casual, as well as the serious, investor.
"The Daily News is not alone in changing the way stock market information is reported in the daily newspaper. Newspapers from Phoenix to Chicago to Philadelphia have cut the daily listings to a page or less.
"Last Tuesday, The Wall Street Journal unveiled its new look and format. It too has reduced the number of stock listings. In the Journal's case the basic listings have gone from a half-dozen or more pages a day to two pages or less."
Read more here.